Festa Templária - Tomar
For four days, Tomar and his people revived the medieval era in the city, but more than that, the time of the Knights Templar and the legacy they have left us to this day.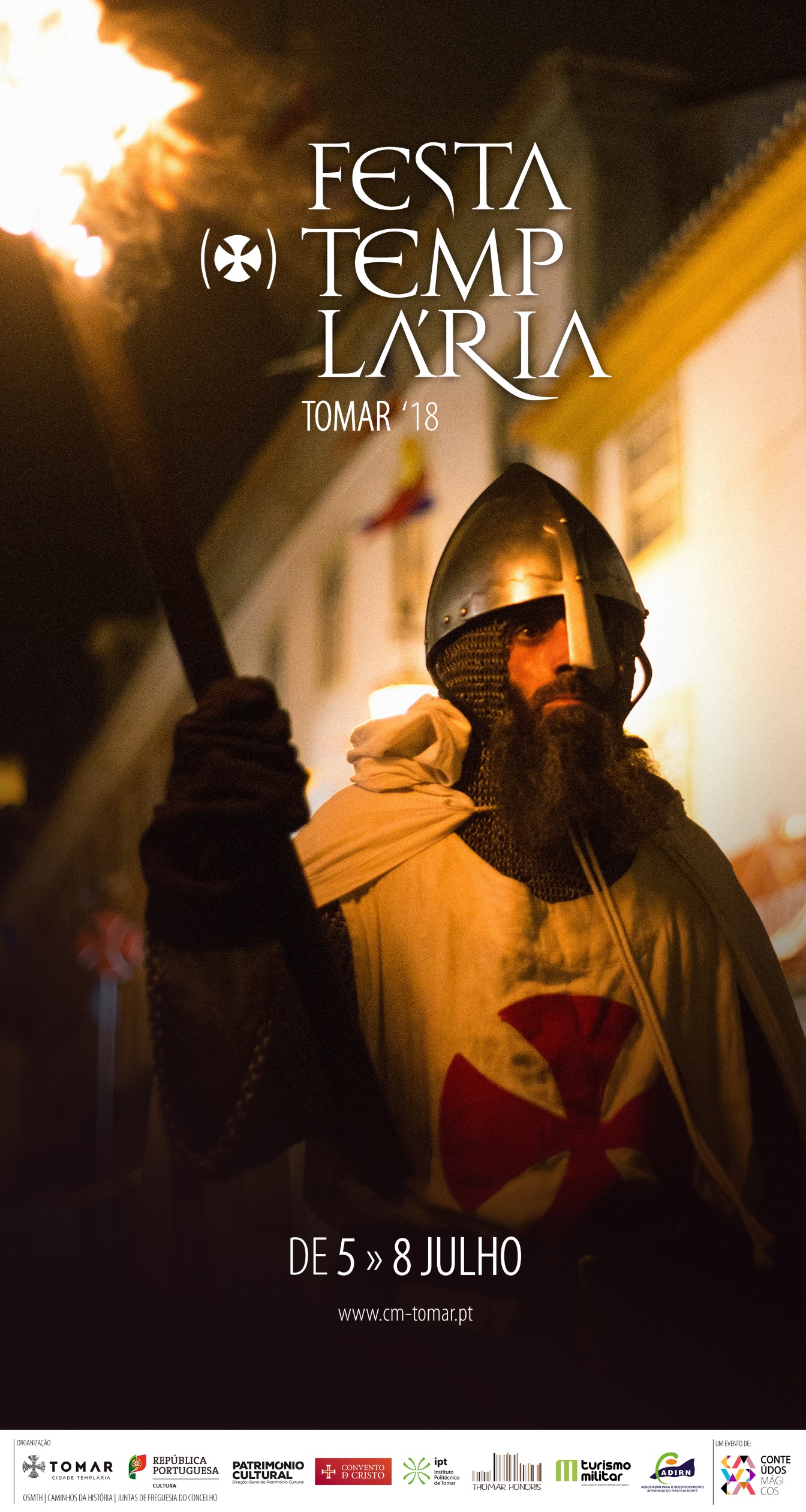 05 de July de 2018, Thursday
à
08 de July de 2018, Sunday

The Order of the Templars, the richest and most powerful institution in the medieval world, shrouded in legends, secrets and mysticism, represents to take its genesis when, in 1159 Dom Afonso Henriques donates this land, as a fief, to the Order. Dom Gualdim Pais, grand master of the Templars, begins a year later the construction of the castle that would become the headquarters of the Templars in Portugal until 1314. The 2016 edition of the Templar Festival intends to evoke the siege of 1190, promoted by the troops of the king of Morocco, Almançor, to the castle of Tomar, which has on 13 July its reference. It was in Tomar that the Arab counter-attack of 1190 was fought, thanks to the valor of Master Gualdim and his knights. In the Mata dos Sete Montes, we invite you to visit the camp of Iacube Almançor, which surrounds the Templar Castle. Next to the door of the blood, thus known by the lives lost there during the siege of 1190, will be the confrontation of the two wills: of the Moors of Almançor and of the knights Templários that fight for the liberation. This is the motto of the Templar Feast 2016.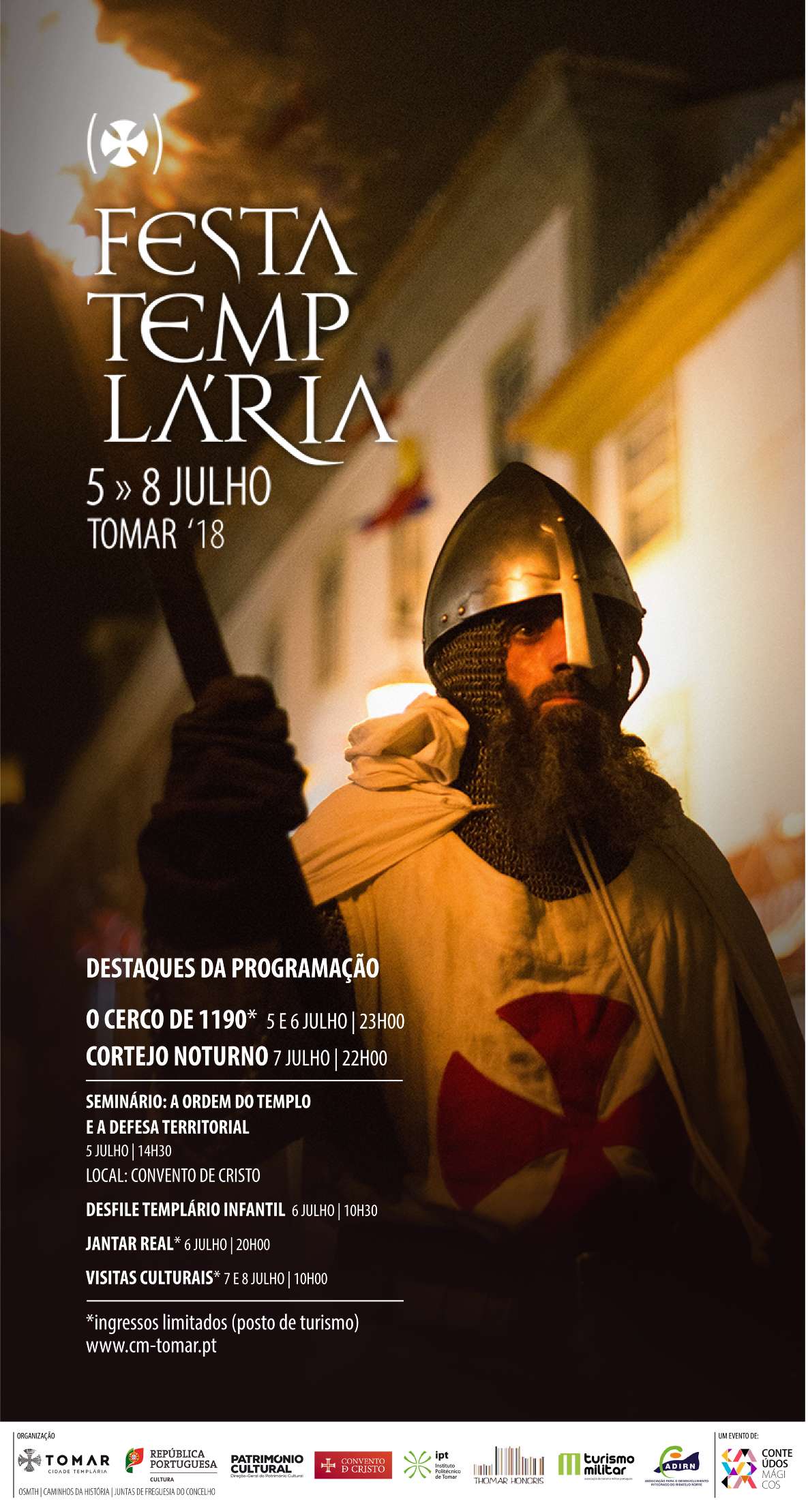 Information
ADIRN
Alameda Um de Março - C. C. Templários 3º andar
adirn@adirn.pt, +351 249 310 040
Site >>