Festa Templária 2020 - Tomar
For four days, Tomar and his people revived the medieval era in the city, but more than that, the time of the Knights Templar and the legacy they have left us to this day.
03 de July de 2020, Friday
à
24 de July de 2020, Friday

The Order of the Templars, the richest and most powerful institution in the medieval world, shrouded in legends, secrets and mysticism, represents to take its genesis when, in 1159 Dom Afonso Henriques donates this land, as a fief, to the Order. Dom Gualdim Pais, grand master of the Templars, begins a year later the construction of the castle that would become the headquarters of the Templars in Portugal until 1314.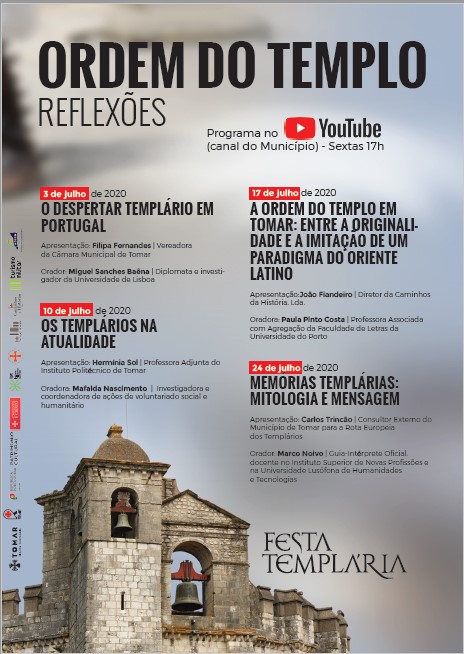 Information
ADIRN
Alameda Um de Março - C. C. Templários 3º andar
adirn@adirn.pt, +351 249 310 040
Site >>